James J. Braddock - Guestbook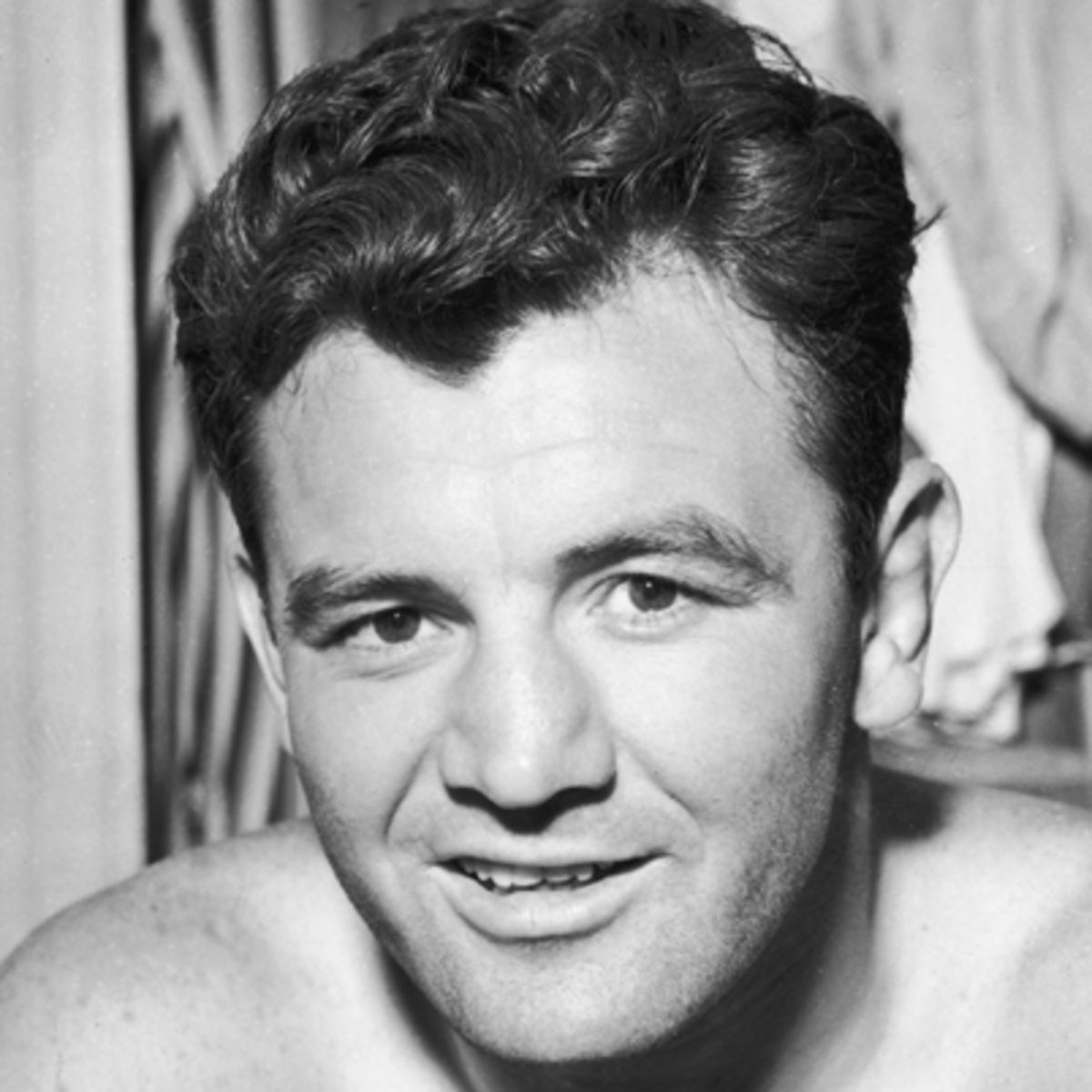 Welcome to the official guestbook of the James J Braddock website. Due to spam, we have been forced stop guestbook entries.
Great site, I'm Jimmy J's Godson and would like to hear from family members.
E-mail me at petbeiersd09@aol.com
Stephen Donnelly - Jacksonville, Fl USA [2004-01-15 17:31:09]
interesting to know the background of the man, looking forward to the film too.
Sanjay - Dubai, Dubai Uae [2004-01-14 11:59:32]
I eagerly anticipate Russell Crowes's Portrayal of Mr. Braddock, in 2004
because I am a boxing fanatic.
So hurry up y'all, let's make this film....
good luck and God bless,
sass
Sassym - San Antonio, Tx USA [2004-01-13 18:36:30]
I heard about the upcoming movie when Russel Crowe was on Letterman. I was really excited about it for a couple of reasons. I grew up in North Bergen, NJ and my dad was a close friend of James Braddock's brother Joe. I remember as a little kid Joe coming to visit and have a beer or two with my dad. Joe would always say "How ya doin' Champ?" I remember my dad saying how Joe was also a hard working longshoremen and how they grew up together doing the Depression. Can't wait for the movie.

Dom Fanuele, West Caldwell, NJ
Dominick Fanuele - West Caldwell, Nj USA [2004-01-02 11:12:09]
I heard that Braddock had something wrong with his hands and, though he fought through it, a lot of places wouldn't him fight because of the problem. Is this true? What was the problem? Any place I can learn more about it?
Thanks,
Steve
Steve - Lic, Ny USA [2003-12-08 16:02:13]
Please email me wbraddock@earthlink.net . . .

I am interested in finding out who James J. Braddock's brothers were.

Thanks.

You wrote. James J. Braddock is my direct relative. He is my great grandfather, His son, Howard, is my grandfather, and his daugther, Nancy, is my mom. If anyone would like to catch up on family heritage email me. We are all proud of my great grandpa and I would love to find out more info on him. Email if you knew him.

Peter Komorowski - Forked River, New Jersey USA
William Braddock - Austin, Tx USA [2003-12-04 09:43:59]
GREAT site! You have very much to be proud of concerning your great grandfather. They "don't make 'em like that anymore" for sure.

I will be doing a feature column on him in my "Ring Wise" boxing column in an upcoming issue of the Bayonne Evening Star-Telegram.

Regards,

Scott Yaniga
Scott Yaniga - Bayonne, Nj USA [2003-11-29 00:40:24]
James J. Braddock is my direct relative. He is my great grandfather, His son, Howard, is my grandfather, and his daugther, Nancy, is my mom. If anyone would like to catch up on family heritage email me. We are all proud of my great grandpa and I would love to find out more info on him. Email if you knew him.
Peter Komorowski - Forked River, New Jersey USA [2003-11-28 01:21:04]
I have a beautiful statue of James J Braddock. One of a limited edition made in 1992. It was made by a company called Endurance The Art of Sport and I believe it is very rare, Piece no 161 of 1500. If anybody wishes to contact me regarding this piece I will send a photo and am open to offers.
Paul Rickard - London, Surrey England [2003-11-24 12:56:03]
I played little league baseball with Jimmy in Saddle Brook, NJ about 1977-1978. I remember looking thru photo albums and press clippings of his Grandfather and being very impressed that he was Champion of the World. This meant alot to a young sports fanatic like me. Hope all is going well for the Braddock family.
Chris Watson - Grapevine, Texas USA [2003-11-24 10:21:13]
I read about the Cinderella Man movie on the internet and had to see more. This man was an all American hero- they don't make em' like this anymore. Great site.
Thanks,
Joshua Geren, USN
Joshua Geren - Seattle, Wa Us [2003-11-17 01:14:02]
When we were young my dad told us that James J. Braddock was our great uncle. My father was born Curtis William Braddock, June 18, 1909, Cayce, South Carolina and his father's name was William Braddock and mother name was Maggie. This is as it was written on his application for Social Security. If that is a connection, please let me know how we fit in. Many thanks.
William R. Braddock - Austin, Texas USA [2003-11-12 15:45:56]
James Braddock was my Dads cousin.My namesake. We grew up with stories of great adventures. It is wonderfull to see his life being celebrated ! I wish my family who knew him,were still alive to see the day.
Jamesa. Braddock - Oakville, Ont Canada [2003-10-30 13:46:55]
The Italian Stallion (Rocky) was modeled very closely after one of my great uncles. Jame's story is the perfect American story and I am glad it is being remembered today. James was a poor dock worker in the depression who no one gave a second thought until he stepped into the ring. He fought not smartly, but with absolute guts and never gave up. He would take ferocious beatings to tire the other boxers out and then deliver the knock out blow. Ron Howard will certainly do my family justice, as will Russell Crowe.
Kris Braddock - Jacksonville, Florida USA [2003-10-11 00:45:19]
Great site. Congratulations. Looking forward to the movie starring our own Russel Crowe. I feel the site could dig a little into the man and what made him tick.
Joe Knight-smith - Geraldton, Western Australia Australia [2003-10-01 01:23:44]
I believe that James J. Braddock was my great-grandfather. My father's name was Frank Houston Braddock and my uncle's name was Robert Braddock and they both lived in Portland, Oregon. I would like to hear from any relatives out there that could give me some family tree information. This is a great website with lots of info., but would like more about his personal history, children, grandchildren, etc....
Dale Braddock - Coalinga, California USA [2003-09-12 21:39:05]
A wonderful memorial to a great boxer and admired man! Years ago I came to own the boxing gloves that Jim Braddock gave as a gift to J Edgar Hoover. Any information about that gift (newspaper refernce, etc) would be greatly appreciated. Thanks
Mark Mausner - Rockville, Maryland Usa [2003-09-07 20:21:13]
Great Site!! Mr. Braddock was my 2nd cousin. I am glad that he is once again receiving the attention I believe he deserves...
Bill Braddock - Oklahoma City, Oklahoma USA [2003-08-30 17:50:54]
We are indirectly related. My great Aunt was Mr. Braddock's sister in law. Opposite side of the fence but shared memories just the same. My father remembers meeting him once in 1951 while coming out of church. Your website has been very informative and I loved the pictures. I've told everyone I know about him and the movie that will come out about his life. I'm going to tell them all about your enjoyable, informative website too.
Thanks again.
Joanne Romano Mccarthy - Troy, New York USA [2003-08-26 19:16:49]
Cool site; I'm related, but I am not sure quite how. I'll check back in once I do the research. ~ Jared
Jared Braddock - Hartford, Ct USA [2003-08-20 18:47:45]
WE HAD MANY WONDERFUL MEMORIES OF UNCLE JIM GROWING UP HE WAS A HERO TO US
Frances Braddock Bautz - Point Pleasant Beach New, New Jersey USA [2003-07-16 15:01:51]
Hey man, great job on the site. I am related to Mr Braddock. He would be considered my great great uncle Jim. I have read a great deal on him and really am interested in boxing history. I'm only 18 but I really enjoy the history of the spot
Tom - Bayville, Nj USA [2003-07-14 01:15:53]
I have only just heard of James J Braddock, and have thoroughly enjoyed browsing this wonderful web site. I hope the movie does him justice as he certainly was a champion to be admired.
Peter J. Smith - Geelong, Victoria Australia [2003-07-10 04:12:01]
The dramatic story of James Braddock is beautifully presented here for all the world to see, complete with a great photo section. Braddock was an inspiring figure in American sports, and it is great to see his legacy celebrated.
John Colianni
John Colianni - North Bergen, New Jersey USA [2003-06-25 23:43:00]
Hey Jay! Whats going on? Buddy! Hey why didn't you invite me to that Boxing Hall of Fame event? I would have loved that! Anyway really nice website. I spent a long while on it!
Neil J Mcdermott - East Rutherford, Nj USA [2003-06-15 21:41:13]