James J. Braddock - Guestbook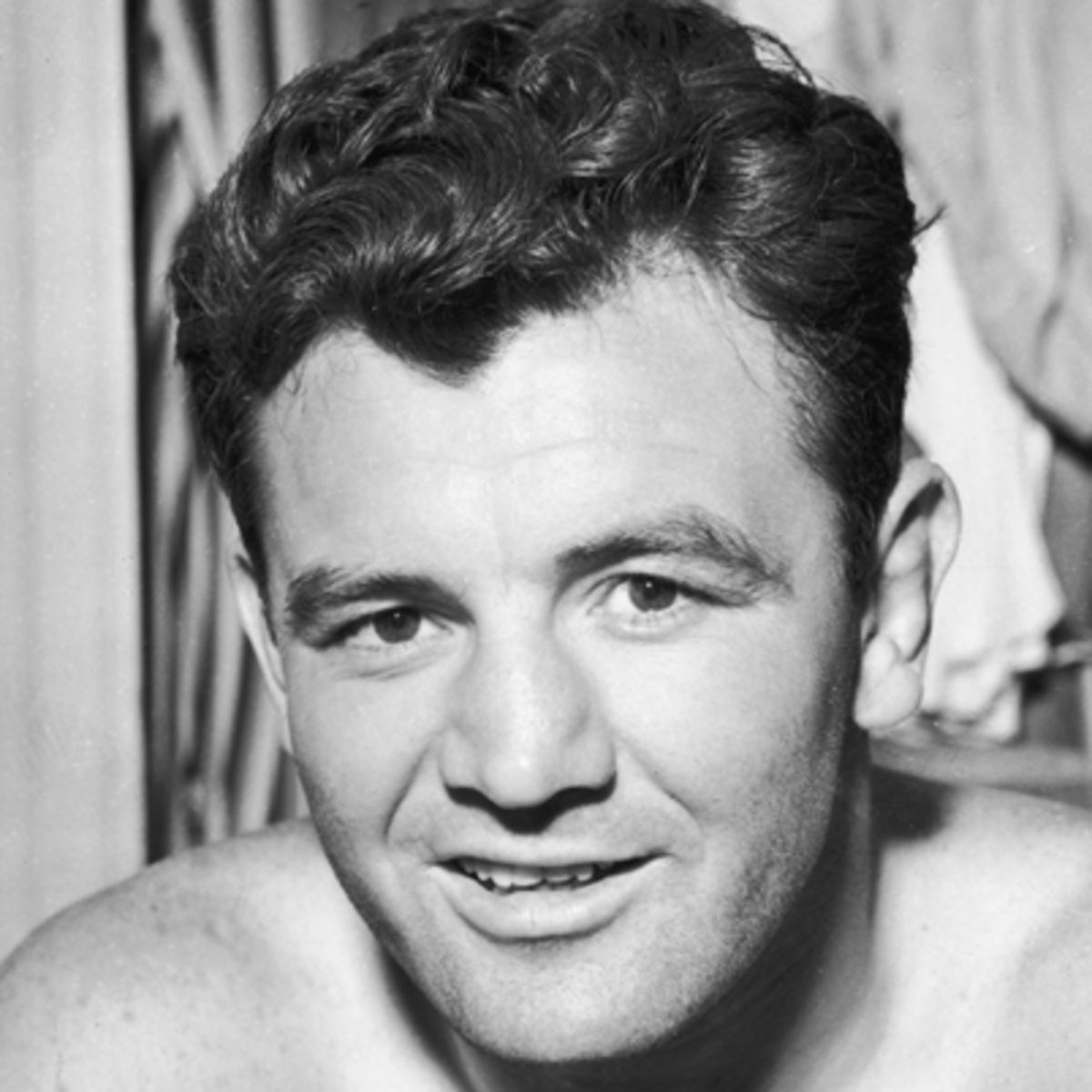 Welcome to the official guestbook of the James J Braddock website. Due to spam, we have been forced stop guestbook entries.
Your grandpa was a great boxer
Semjon - Moscow, Russian Federation [2014-11-06 15:05:57]
Amazing man with an amazing story. We watched Cinderella Man in Freshman US History and I got curious to see what the real story was behind the movie. I was not disappointed.
April - Beloit, Wisconsin United States [2014-11-02 21:52:02]
Your father was such a huge inspiration to people like my dad during the depression. Even as my dad was growing up then, my dad would say in tough times look at at Jim Braddock and what he did for this country. He never gave up and then fought this country in WW II. He did alot of great things. I thank you for keeping his name alive and honoring him. I wish I could of met him.
Robert Bierman - Elmont, New York United States [2014-10-26 18:02:54]
I don't know why it took so long to see it, but finally saw "Cinderella Man" today. What an inspiring story, hopefully it was a true portrayal of events. I looked his history up only because it reminded me of times with my father in the sixties, watching Frazier and Clay(Ali) fight, and Dad would mention how he always admired James Braddock, as they both served WWII in the South Pacific. He said that he argued with many fellow sailors about who was the best fighter and he always bragged up Mr. Braddock. They were both big, tough working stiffs who served their Nation and raised fine families. It was good to at last see the story of this great man's life and along the way refresh some fond memories of my own. Thank you for this great site.
Joel Long - Ruffin, North Carolina United States [2014-10-18 15:18:56]
Wonderful man, wonderful story.
Arthur R Lattanzi - Clinton Township, Michigan United States [2014-10-13 19:28:24]
What a great story and tribute to a true champion and heroic american. Boxing has always been one of my favorite sports because of people like Jim Braddock. I'm glad his grandchildren have kept this website and his story alive. Regards!
Manolin - Chicago, Illinois United States [2014-10-11 03:04:42]
Every time I hear or see the story of James Broddock it sends a chill threw me. Men like him are truly the foundation of which I live my life by. Cheers to you Mr. Broddock and The Greatest Generation, for it it not for them who knows what life would be like today.
Kyle - Napoleon, Ohio United States [2014-10-06 20:10:34]
My Mom grew up in North Bergen and West New York, NO. I visited there many times until I married and moved at 20. My husband's Great Aunt still owed a deli in West New York, so we would go visit every time we went home. I love the story of James J. Braddock. A true hero, the type this country was founded upon. Next time I visit Jersey, I will stop by his resting place and pay my respect to a wonderful human being.
Jill - Knoxville, Tennessee United States [2014-10-02 22:16:01]
it was a brilliant movie on a life led by a true peoples person, i looked up some history info like i always do when watching a true life story and i must say james j braddock earned his nickname, may God bless his family
Nico - Strand Cape Town, South Africa [2014-10-02 07:50:35]
What an inspirational story. These are the kind of people that should be held up as heroes. Not the type of people we hold up today. What a great example as a Christian and a human being. God bless you and your family.
Joseph Frey - Plant City, Florida United States [2014-09-27 12:30:22]
what a fighter ,just seen the fim one hell of a guy played brilliantly by russel crowe ,these where proper boxers in them days ,not like the softies we have these days ,yous americans should be realy proud of james j bradsock
Terry Fromson - Sunderland, United Kingdom [2014-09-04 21:08:46]
I just watched the movie, Cinderella Mam for the first time and I loved it. This is such a wonderful inspiring story of how he overcame the odds and was successful. I'd watch this movie a million times over. It's nice to have ones life story told and shared this was. Thanks to his family and friends for sharing his life with us all. May GOD continue to bless you all.
Karen J. Parks - Maywood, Illinois United States [2014-08-31 15:01:29]
Whenever I'm feeling down and blue. It only takes me watching this wonderful true story of Jim Braddock, to spring back up feeling inspired again. It reminds me how blessed we are and very thankful for the wonderful opportunities this great nation has to offer.

Thank you Jim, for the inspiration.

Lawrence
Lawrence Lagandaon - Hercules, California United States [2014-08-24 18:23:02]
Watching "Cinderella Man" again ... Forgot what a great movie this is! Braddock was not only an incredible fighter but an incredible man who had a love for his family and country that every man should follow today.
Elise Crapser - North Port, Florida United States [2014-08-23 04:50:36]
we love your story and your heart. it will serve as an example for my new project. if it works I will attempt to contact jims family and deliver the message and hopefully a pile of cash.......
thanks to jim and the family for sharing.

ken
Ken Carlson - Boston, Massachusetts United States [2014-08-13 13:32:42]
I just had to write and tell you how much my husband and I enjoyed the movie, and what an inspiration it is to men all over the world. The greatest thing portrayed was the integrity of James and how he was appreciative of what was done for him, enough that he paid it back. He showed what it is to be a man of character, a devoted husband and father and friend. God bless you family!
Vicky - Nashville, North Carolina United States [2014-08-10 00:01:21]
True Grit! Pride & Heart can accomplish amazing things. Wow what a hero!
Renee St Laurent - Austin, Texas United States [2014-08-04 22:09:13]
Heck of a Flick!
James J. O'malley - Pac Palisades, California United States [2014-07-30 12:26:59]
Such a wonderful tribute to an awesome man. What a loving family you have to keep his legacy alive. He and Elsie raised some great kids! Thank you!
Terri Mullins - Freehold, New Jersey United States [2014-07-29 23:17:56]
Real inspiration of hart and perseverance!
Armando R. Soto Espada - Coamo, Puerto Rico, Puerto Rico [2014-07-22 10:30:11]
My family laughs when they come into our den and the movie Cinderella Man is on again. Problem is,I never get tired of watching it! What a great story and a great man ,wish I could have had the honor to have met him!
Earl Nichols Jr - Wilmington, Delaware United States [2014-07-20 09:35:08]
It is really inspiring to see the movie about James J. Braddock´s live. Not only due to his skills as a boxer, but also in the role of a man, father and husband in difficult times . A lesson of values and courage!!!
Oscar Sergio - Copenhagen, Denmark [2014-07-13 07:49:55]
I had no idea this movie would be as good as it is. It had me hooked from start to finish, and like a good book, it holds up under repeated viewings. James Braddock was a real man and a true fighter...totally unlilke some of these namby-pamby pretty boy boxers we have today.
Jim Adams - Charlotte, North Carolina United States [2014-07-05 17:41:46]
An "AMAZING MAN" !!!! Where Pride met Power and a man proved, Defeat is only the Opprotunity to pick yourself up and Prove your True Abilities!
Greyson G Gray - Napoleon, Indiana United States [2014-07-03 14:38:14]
I thoroughly enjoyed watching this entire movie. James J. Braddock showed us a lot of things in this movie, but to me one of the most important things he provided us is a 101 on how to be a real man. Not only how to be man to your woman, but also how to live your life with passion and purpose. Thank you James and everyone who shared his story.
Chris Baker - Atlanta, Georgia United States [2014-07-02 21:00:24]