James J. Braddock - Guestbook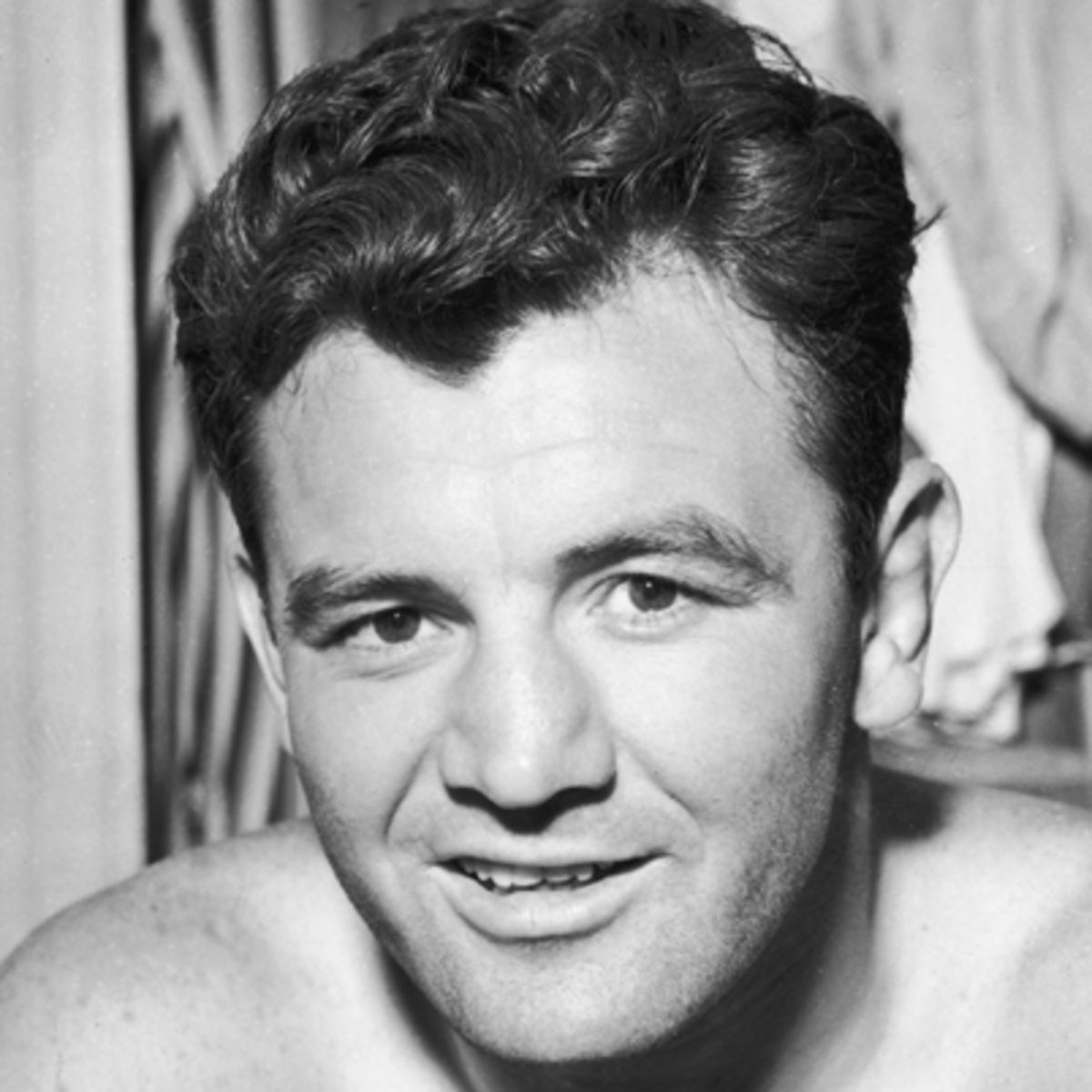 Welcome to the official guestbook of the James J Braddock website. Due to spam, we have been forced stop guestbook entries.
What a man, what an inspiration, what a legend. A true Cinderella story
Paul Hughes - Birmingham, United Kingdom [2014-07-02 15:05:48]
Loved the movie!!! And read all about Jim!!!His life is very inspiring!
Araceli Montoya - Houston, Texas United States [2014-07-01 22:33:42]
Everyone benefits from a story like his. Thanks for sharing it
Brent - Richfield, Utah United States [2014-07-01 11:02:16]
That is movie is a great inspiration to me. I am to that part of my life where I can start brand new. With this movie in mind, I can definitely go through life with the thought that I can do anything I set my mind to. James J. Braddock is definitely one of a kind and one of the people I look up to. Thank you for sharing this website. It is greatly appreciated.
Alana - Mesa, Arizona United States [2014-07-01 00:19:06]
In the movie I will never forget James J and Mae counting actual pennies to pay a bill. It sure keeps me humble to remember those times.
Rich Risica - Fresno, California United States [2014-06-24 19:43:49]
This movie was awesome! I really enjoyed this movie and recommended that everyone watch and do research on James Braddock
Gwen Preston - Mobile, Alabama United States [2014-06-22 07:59:10]
What an inspiring story,i tried not to cry while watching the movie,what really inspired me was his love for his family,and his determination in a glaring 10-1 odds against him,this story has rekindled hope and courage in me. Thank you so very much.
Affia Ebietobong - Uyo, Nigeria [2014-06-21 09:26:20]
Mr Braddock is and forever will be an inspiration to all. My Heroe
Dan Lane - Halfmoon, New York United States [2014-06-17 11:17:37]
Wow! What an incredible man of integrity and honor. Saying that I also think his wife was just as heroic, they were lucky to have each other. Such a great inspirational story!
Angelica - Atlanta, Georgia United States [2014-06-16 11:05:32]
The "Bulldog" of Bergen; I believe that Jame J. was a humble, and an all around family as well as a nice man. I have the movie on C.D & I could watch it over & over. Oh and Joe Gould played by Paul Giamatti, was excellent, of course Russell Crow & Renee Zelwegger as Mae. I am a huge boxing fan, but when (in the movie) the ring announced James J as new heavy weight champion, & Renee Z was oh, oh
I began to cry becuase of his win. And don't forget "the Title & the Turtles" that was a funny moment in the movie God Rest the soul of James & Mae Braddock.
Bob Marsini - Wilmington, Delaware United States [2014-06-12 21:59:50]
Just watched the movie Cinderella Man and I had tears in my eyes throughout the movie. Truly inspiring. My husband and I had felt hardships in our lives and his story hits close to home. Mr. Braddock is a wonderful husband and father and a great sportsman. He is a people's champion.
Ria - Signal Hill, California United States [2014-06-12 21:26:41]
What a terrific Movie, "Cinderella Man", truly inspirational story about a very inspirational man and family. He teaches us that when the chips are down and your luck may be fading out, have faith in yourself, and never ever give up, because you never know when your luck is about to change!!! Thank you James J Braddock, for teaching us the true lesson in life. RIP Bulldog of Bergen-
Scott Donovan - Lynnfield, Massachusetts United States [2014-06-10 18:26:36]
If not for the movie 'Cinderella Man', I would not have googled & gained the knowledge of a real man, Mr. Jim Braddock. Who, because of his humility, strong family values, and determination to be the man of family, literally fought his way there. Thank you for sharing his life.
Brenda Hooks - Chicago, Illinois United States [2014-06-09 13:16:30]
I grew up in Jersey City from 1968 to 1991 and now live in Pittsburgh, PA. My father, Robert Fellowes grew up in NYC and moved to North Bergen, NJ where they lived on the same street as James Braddock and his family. My father talked about Jimmy Braddock all the time but I was a kid and never listened. Thank you for this movie because it brings back memories of my late mother and father who admired your dad. I am Hudson County borne and raised and proud to have a Champion with the character of James J. Braddock and his family. Thank you and may God Bless you.
Andrew Fellowes - New Kensington, Pa, Pennsylvania United States [2014-06-07 07:19:40]
I also just wanted to say thank you to James Braddock for his many contributions to this nation, including a wonderful family. A Patriarchal character that I would consider a man amongst men. A man's man.........Thank you!!!!!
Kristofor Roy Gullickson - Crown Point, Indiana United States [2014-06-03 13:34:51]
Cinderella Man, The Bulldog of Berkin, first generation Irish-American who when he was young always said he wanted to play football at Notre Dame for Knute Rockne. This man was there when America needed a hero, he embodied the spirit of the working class. I really admired the story told by Ron Howard, and the great performances by all the actors. Through it all, Braddock family stuck together, I can only imagine the love that him and his wife must have had for each other and their children. When I watched the movie, I did not want it to end, but it did. Befitting of the man who would be called "Cinderella Man".
Kristofor Roy Gullickson - Crown Point, Indiana United States [2014-06-03 13:19:41]
Top site!!
Heaps of info on a LEGEND of a man!!
Greetings from Preston, Down Under!!
Big K-d0gg - Melbourne, Australia [2014-05-17 12:35:02]
Thanks for the website. I just watched the movie for the third time. As far I know it was as close to life as any movie I have seen. And probably a lot closer than most. I have always like good human interest stories. Thanks again. Ben
Ben - Jonesboro, Georgia United States [2014-05-13 22:55:56]
Great inspirational story. Originating from NJ I would really like to see photos of the time his family moved there.
Best wishes to the surviving family.
Donna - Dunedin, Florida United States [2014-05-11 17:07:38]
I love this story and movie. It brings tears to my eyes. It teaches you to always get back up when knocked down.
Alicia Mcpherson - Fenton, Missouri United States [2014-05-11 15:24:09]
My friend who's into boxing recommended the movie to me and I must say it's one gripping story. He lived some life and is one truly inspiring man. Gives hope. Fighting Irish spirit.
Eimear O'reilly - Cavan, Ireland [2014-05-11 08:15:06]
An amazing story that I never get tired of hearing or reading about. I love the movie and it sets the perfect way of dealing with the worst of situations and overcoming them. James J and Mae were the ages of my great grandparents and their children, Jay, Howard and Rosie would be the ages of my grandparents. I could never imagine what that time frame would have been like. With this movie, now I can and I am ever so grateful to my family and those life lessons.
Donna Tseronis - Winston Salem, North Carolina United States [2014-05-11 06:10:14]
I wish I could have met Mae .... Behind every great man is a very strong woman. To bad more women aren't like her today.
Beth Lantz - Seminole, Florida United States [2014-05-10 06:18:46]
By far james Braddock was the biggest inspiration in boxing history 100s of years from today people are ali how Braddock of course whow can forget him a truly great man. Your big fan Robert
Robert Sheldon - Ft Lauderdale, Florida United States [2014-04-25 14:48:25]
You seemed like a class act. Wish I had the chance to meet you.
Mike - San Jose, California United States [2014-04-18 03:15:39]