James J. Braddock - Guestbook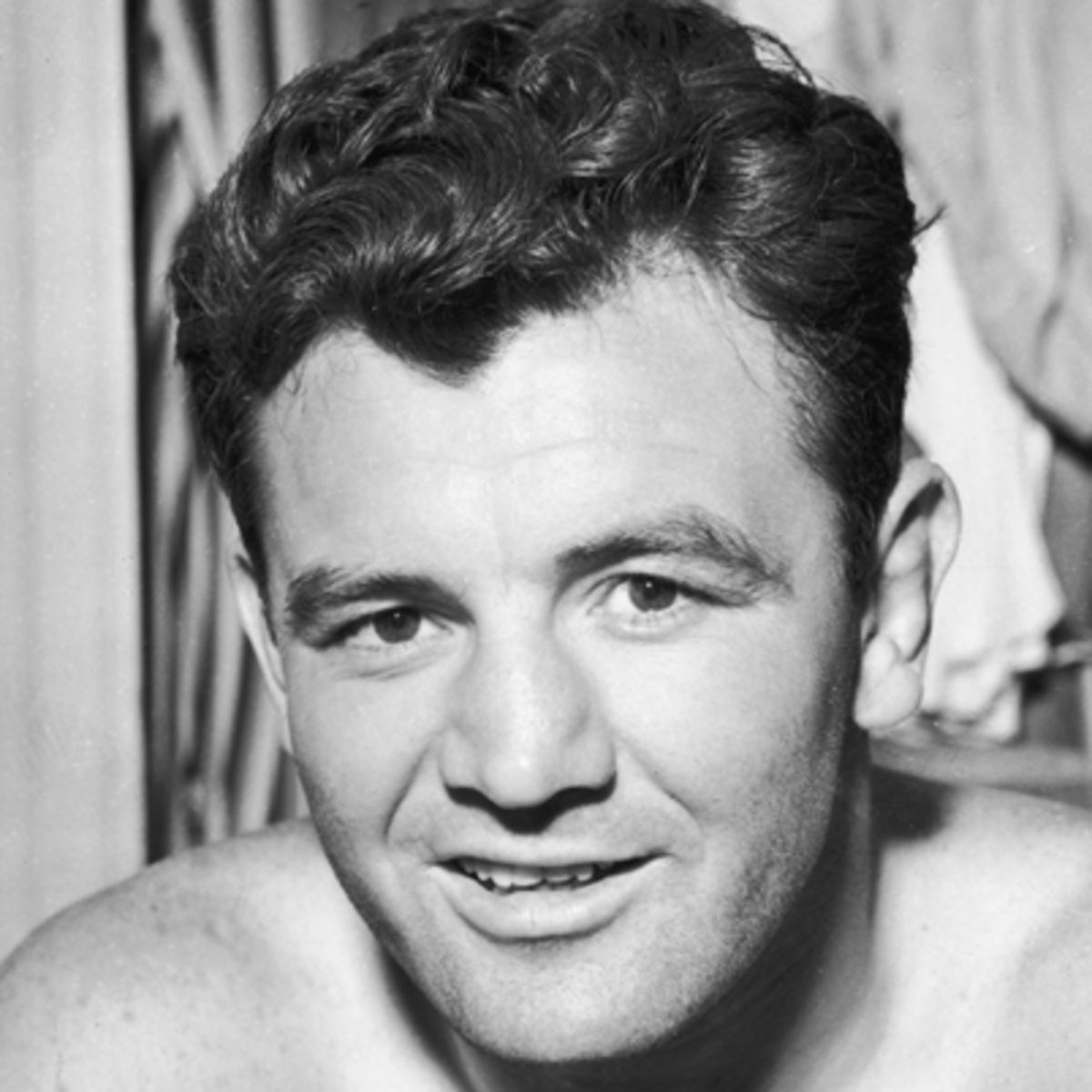 Welcome to the official guestbook of the James J Braddock website. Due to spam, we have been forced stop guestbook entries.
I would just like to say that Mr. Braddock's story is one that truly describes the American Dream and how even a guy who experiences great odds can still overcome them and achieve greatness. Russell Crowe's portrayal in "Cinderella Man" shows even more how a great actor can really do a true life character a great compliment in the telling of Mr. Braddock's story.
Gary Sacco - Clinton Township, Michigan United States [2014-04-17 20:09:54]
My husband and I saw this film when it first came out. We were inspired by the grace, dignity and love of family that Russell Crowe demonstrated in his portrayal of Mr. Braddock. I have seen the film so many times, but I am always struck anew by the touching story of Mr. Braddock and his beloved wife Mae. The hardships they endured like so many Americans during the Great Depression is poignantly shown in the film. It is one of our classics.
J. Ricca - Las Vegas, Nevada United States [2014-04-10 21:54:53]
JJ Braddock is so cool!
Bokki Heine - Portland, Oregon United States [2014-04-09 12:04:38]
I saw the movie when it came out. It's the most inspiring film I've ever seen. I get a tremendous sense of pride being from New Jersey, and from being Irish. And when I found out Jim lived 10 minutes away from my hometown, near where my dad grew up, the pride only grew. Whenever life gets tough, be it unemployment or whatever, I watch the movie and I read about Jim. I've even been to his grave. He's a hero and an inspiration. And STILL the Pride of New Jersey. Forever the Bulldog of Bergen.
Corey Mustac - Rutherford, New Jersey United States [2014-03-22 03:32:47]
I just watched Cinderella Man for the first time, last nite. Wow! what a great movie about a great human being! I will watch this movie again and again, i'm sure. Did Mr. Braddock ever have a postal stamp in his honor? He should.
Dianna Fryman - Owensville, Ohio United States [2014-02-28 13:20:49]
Great life story. Love watching the movie for inspiration. We all wish for a second chance when life blind sides us. It is just a matter of recognizing that second chance and holding on for the ride of your life. James is someone to whom I look look up to and remind me to never quit.
Ronald Shields - Hamilton, Canada [2014-02-02 21:40:56]
Own this movie and when I am feeling sorry for myself I watch it. I have seen it about 8 times and something new comes up each time I see it. i never realized the neighbor woman is a relative. VERY cool.

Jim Braddock was hero! Max B was not as bad as the movie showed but Braddock was a true hero in every sense of the word. Being from NJ originally he is a legend! Thanks Ron Howard for bringing it back to life
Steve Fricke - Greensboro, North Carolina United States [2014-01-25 11:41:32]
Im right now watching the Cinderella man for the first time at late night movie. Really should go to bed but cant. Great film and greater story. Grown up in the sixties its hard to understand how rough the depression was in the therties
Pelle Oester - Gothenburg, Sweden [2014-01-24 17:31:02]
I have seen Cinderella man about 4-5 times it is one of the best true stories I've seen. I get something different from it every time I see it. JJ Braddock was an excellent role model. I love true stories, this is the best.
Thank you for such an excellent web site.

Andy Greenwood
24/01/14
Andy Greenwood - Swansea Uk, United Kingdom [2014-01-24 07:29:05]
He is a role model. The way he managed both his personal and professional life (very rare to see these days) and lessons from his comeback (courage, determination, passion) are true examples for anyone. He was a world champ in boxing but at the same time a loving husband and a caring dad. Great. Tribute to James J. Braddock.
Kasun Perera - Colombo, Sri Lanka [2014-01-19 21:01:33]
I just watched "Cinderella Man" for the 1st time last night. Wow - what an incredible story!! I've been learning, studying, & practicing boxing over the past year & have totally fallen in love with the sport. How inspirational to discover such a beautiful hero of the people during such dark days!! Thank you for sharing his story & for creating this great site! Well done!!
Deb - Minneapolis, Minnesota United States [2014-01-07 20:36:52]
The Bulldog of Bergen
Won boxing matches with Lewis , Lasky, Corn Griffin, Swiderski,
Then many more with Farr, Stillman, and Levandowski,

Jackson Caggiano, Darnell and Dobson
Something he could tell his grandson

His greatest match of all was the one he earned against Max Baer
The fight was the ultimate win at Gardens of Madison Square

A passionate man for his wife and children he went to great lengths
To keep his family together during the depression, even in times of brink

Served honorably in WWII as a 1st Lieutenant
Owned a surplus supplier of marine equipment

Helped to construct the bridge Verrazano
It was the proud city's beautiful Picasso

Gone is Jim Braddock, a movie about him, CINDERELLA MAN to be sure he's not forgotten
His Granddaughter, Rosemarie Dewitt, played his neighbor who was downtrodden

Copyright 2014
All Rights Reserved
Cynthia - Hazard, Kentucky United States [2013-12-31 23:31:00]
I love Cinderella Man, I watch it 3-4 times a week. It's a great LOVE story of Mae and Jim and how hard he worked to keep his family together. This is what life is all about. Every man should be a Jim Braddock and every woman should be Mae
Cynthia - Hazard, Kentucky United States [2013-12-31 23:28:59]
After reading about Mr. Braddock & also watching the movie " Cinderella Man" I was so impressed by his life. Mr. Braddock should be given a day for a national holiday because he represents a great American Hero who had the self discipline that has escaped our men in the United States. His unconditional love for his family, his country and his work ethic is a example all should follow. Thank you for telling his story as it has inspired me.
Joe Carrasco - Albuquerque, New Mexico United States [2013-12-31 09:34:42]
just watched the movie Cinderella man for the first time, great movie, I considered myself a sports fan but after seeing this and never having heard of James J I may have to reconsider my status as a sports fan,
Ed Kelly - New Port Richey, Florida United States [2013-12-15 19:39:39]
Just watched the movie, again! As I have it saved on DVR. Which led me to this web site.
Thank you for a site willing to share so much private information. It's sites like these that once we learn of a facinating piece of history we are able to satisfy those curiousities for more information.
WELL DONE!!! and THANK YOU.
A new fan of a historic figure.
Cindie Fraser - Springfield, Oregon United States [2013-12-14 20:58:40]
Jim's story is one of the best story's and a great inspiration to our youth (and adults). Thanks for putting together this website.
Mark - Kansas City, Missouri United States [2013-12-13 09:53:33]
You have a great site and I would like to use it for a class project for my students, but I was concerned when I saw the date you posted for the stock market crash. The stock market crashed October, 29, 1929 not September 3. Yes, the market did start to lose in September of 1929, but the collapse did not occur until October 24 with substantial losses that day and rebounding by the end of the day. The big crash took place on October 29th.
Dorrie Test - Guymon, Oklahoma United States [2013-12-10 06:43:40]
Thanks for the insightful and informative website. You do honor to your grandfather! He is my favorite of all professional heavy weight champion boxers...
William D. Allen - Baytown, Texas United States [2013-12-04 14:41:47]
You have done an amazing job putting this website together for a great man. Thank you so much and I agree with others that your site is very inspiring.
Vicki - Portland, Oregon United States [2013-11-28 22:11:56]
Very inspiring movie. I love watching it.
Bill Joseph - Toms River, New Jersey United States [2013-11-28 06:36:28]
My father use to tell me stories about the Bulldog of Bergen when I was a kid how he beat Max Baer to win the Title and how he was loved by the people .So every time I see Cinderella man I think of what my dad was saying that there's always hope no matter how bad things are .James J Braddock proved that .
Michael Agolia Jr - West Caldwell, New Jersey United States [2013-11-26 18:27:34]
This is a very inspirational movie to anyone who has gone through hard times, faith is what sees you through, he had a praying wife, always did what was right, and he conquered, thanks to everyone who made this movie possible,
Carla Sutherland - Lake Park, Iowa United States [2013-11-23 16:05:08]
I have been a high school varsity football coach for over 30 years. I have always been a buff of true athentic history. This is my top inspirational movie. The Champ had the will, the toughness, and a wife helped to glue their family together. Wow....just a message for all about the depth of the human spirit.
Larry Nigro - Emmett, Idaho United States [2013-11-18 20:04:34]
Simply put the most inspirational sports story I have ever seen! Have seen the movie many times and it always hits home,God Bless the Champ and his wonderful family for keeping his memory here! Thank You!
Steven - Vernon, New Jersey United States [2013-11-17 08:51:22]